We do a lot - We do it well!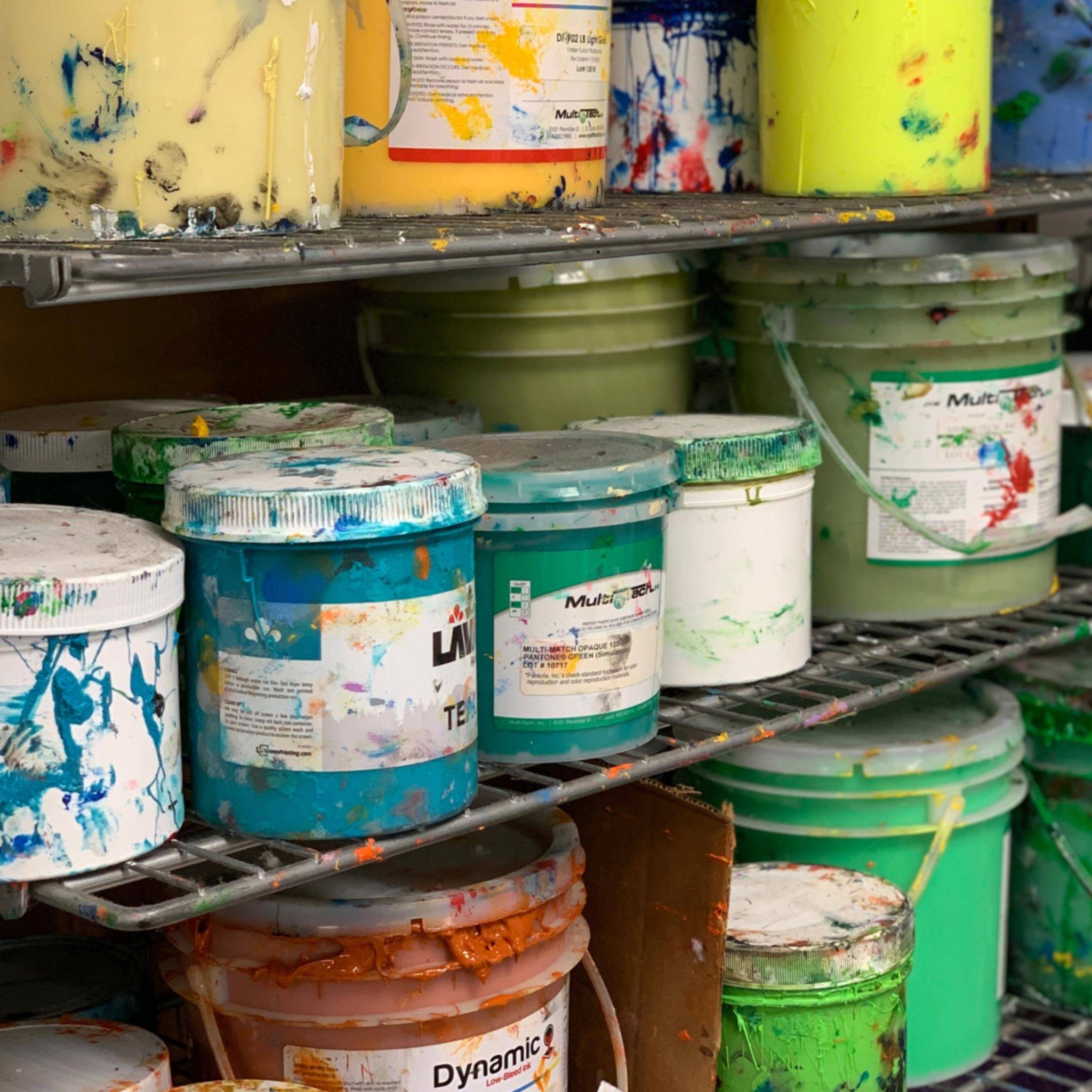 Screen printing is an art and we are good at it. It is by far one of the most cost effective ways to get your brand out and in the hands of people that can promote it. Whether you're a business, school, church group, sports team or individual our screen printed items will give you a great look without wrecking your wallet!
Our embroidered work is the way to add a professional appearance that is able to stand the test of time. The great thing about embroidery is the ability to do a one off item with ease.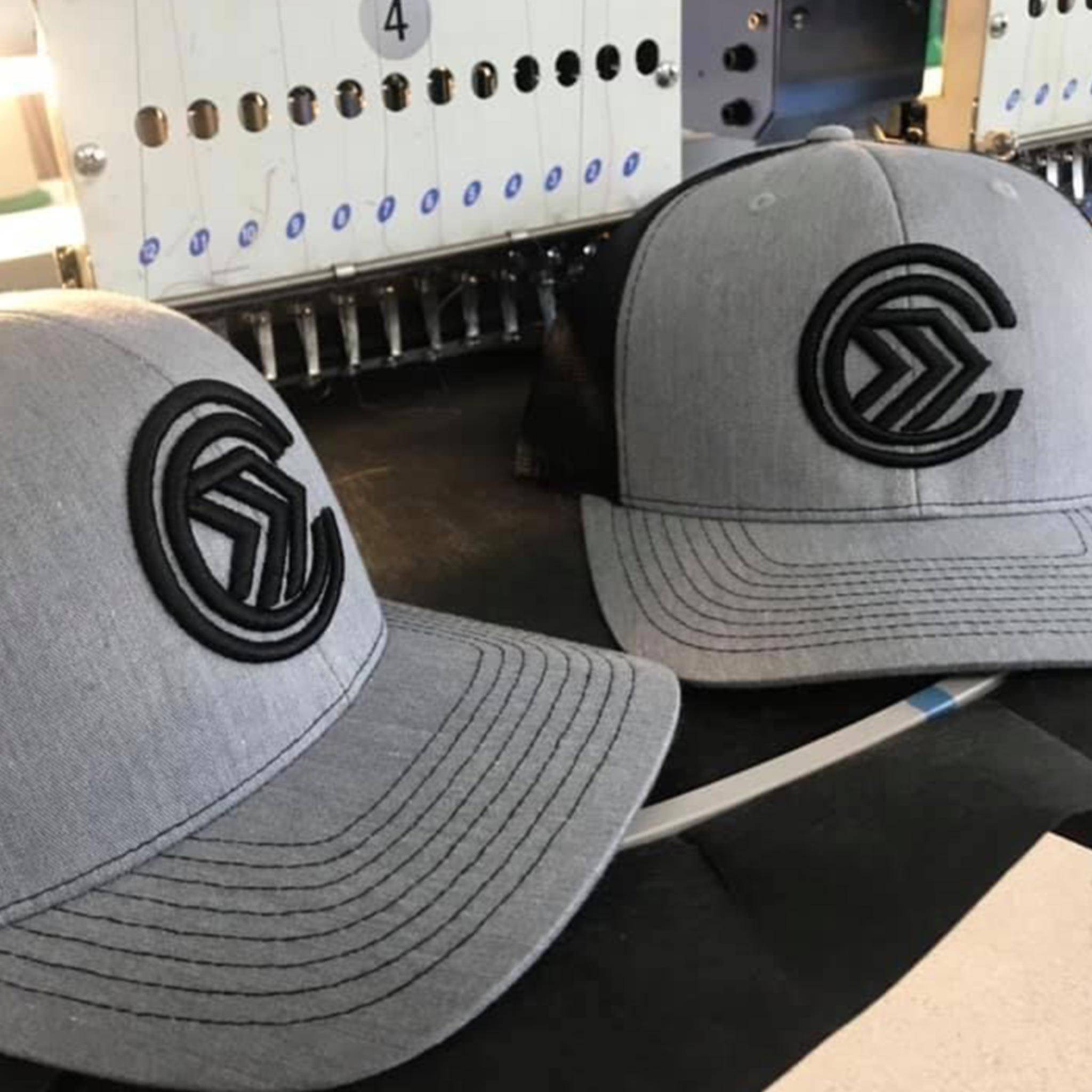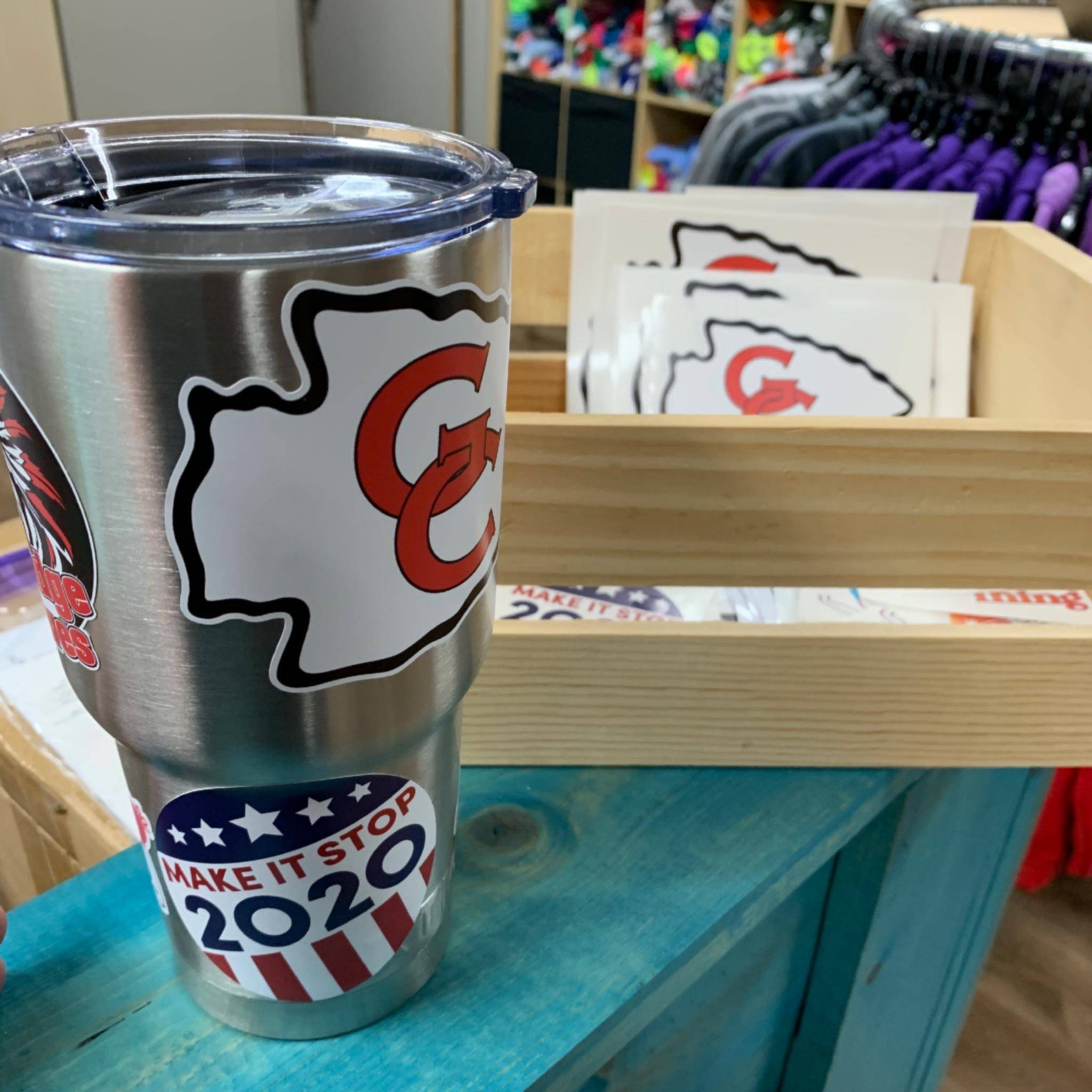 An easy and popular way to promote your brand is through the use of decals. Some people call them stickers but we use a fancy material so we call them decals. They will stick to anything and once you put them on there they are stuck very well. We can also provide some temporary decal options as well.
Trophies and awards are a great way to appreciate people. We can do almost any size trophy and also do a wide array of medals.